Linux and OpenSource software are driving the cloud technologies. A few examples can be found in this post, where I'm listing the products and technologies considered in the last training I attended.
So, I'm learning Linux, in order to better compare, understand the differences between "Microsoft Cloud OS" suite of applications (including its Cloud service called Azure) and the stack of OpenSource softwares combined.
Today, I found a great picture of my learning curve. I'm (re-) publishing it below.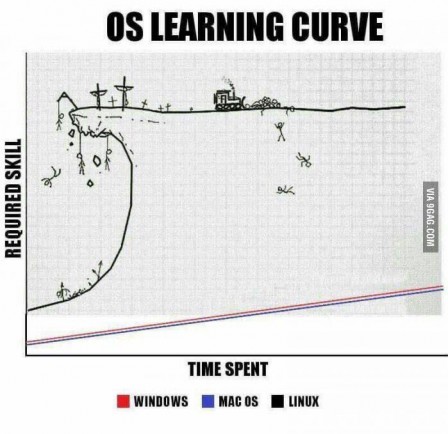 I'm seriously thinking to open a new category in this blog to explain my findings et help each other to go faster. This new category could be called "Adventures on Debian Linux".
Stay tuned, some posts are already in preparation.